Danna Beal, M.Ed. has spoken to audiences throughout the United States and Canada. Her seriously profound and critically important message will shift your perspective of the workplace and give you the steps to: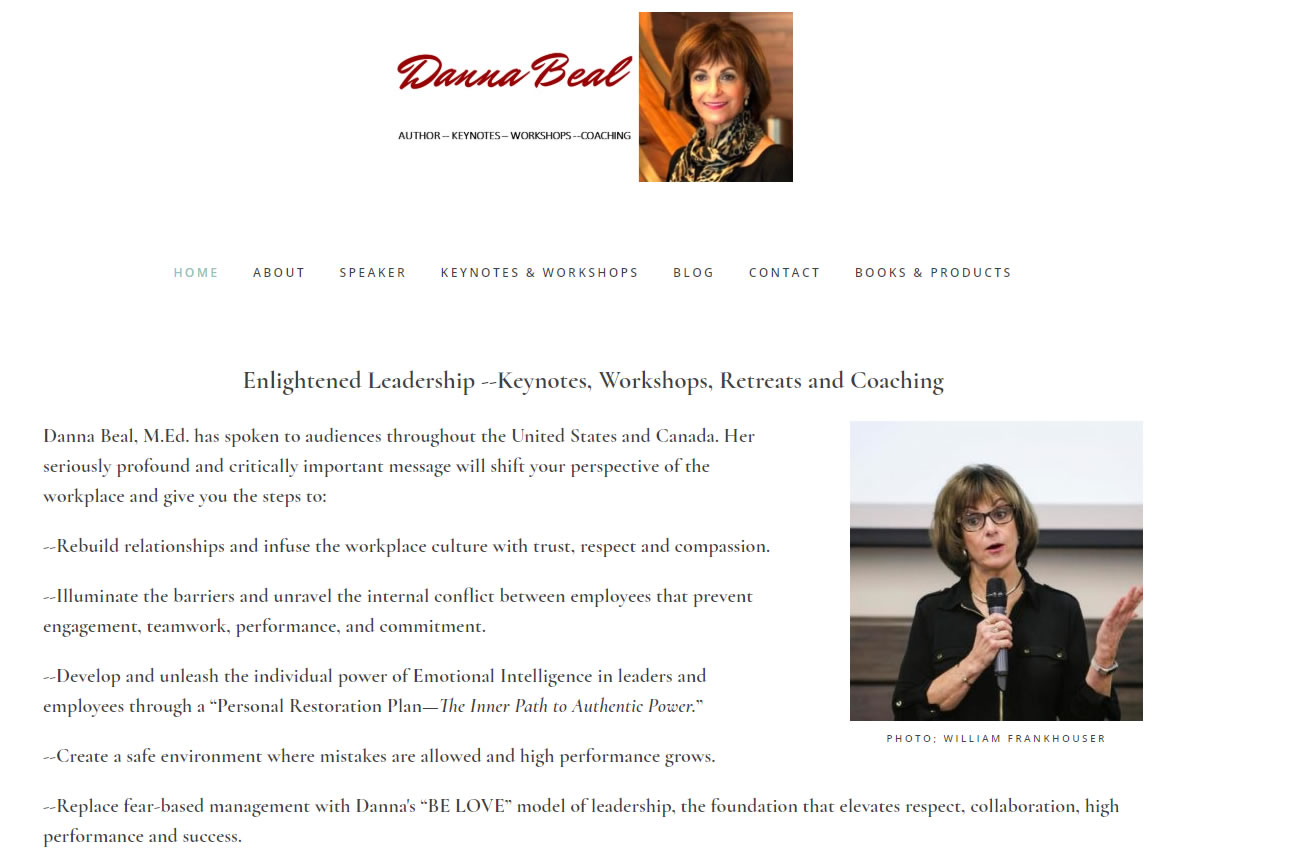 –Rebuild relationships and infuse the workplace culture with trust, respect and compassion.
–Illuminate the barriers and unravel the internal conflict between employees that prevent engagement, teamwork, performance, and commitment.
–Develop and unleash the individual power of Emotional Intelligence in leaders and employees through a "Personal Restoration Plan—The Inner Path to Authentic Power."
–Create a safe environment where mistakes are allowed and high performance grows.